The developers of smart wine bottle Kuvée declared itself bankrupt
Brand Kuvée may be familiar with only a small portion of readers 3DNews, as the company has a very narrow specialization and their circle of admirers. However, albeit small, but loyal audience of true fans-gourmets failed to save the company from a forced closure.
Standing behind the bankrupt Kuvée team engaged in the production of smart wine bottles. Unique containers were fitted with a small touch screen to display information about the status of the drink and advice on its use, schityvanie testimony about the contents of the bottle sensors the integrated battery, six hours of continuous operation, and wireless module for device connection over Wi-Fi.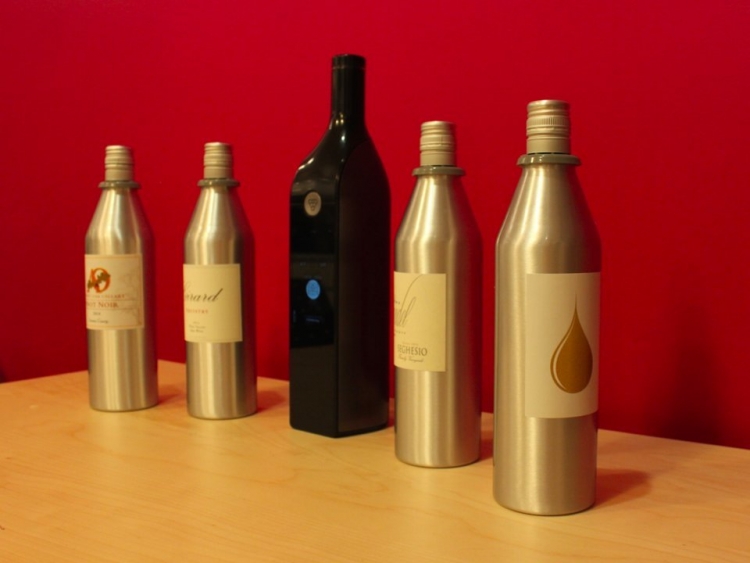 Brand smart bottle Kuvée consisted of two basic components — aluminum replacement cartridges (capacity 750 ml) and directly head module with electronic components. Sealed valve protects the cartridges stored in the wine from harmful for beverage air, and an opaque metal container from sunlight. On assurance of developers, the wine is placed into the cartridge does not change its taste up to 30 days after opening. Smart bottle complete with four cartridges was evaluated Kuvée of $178.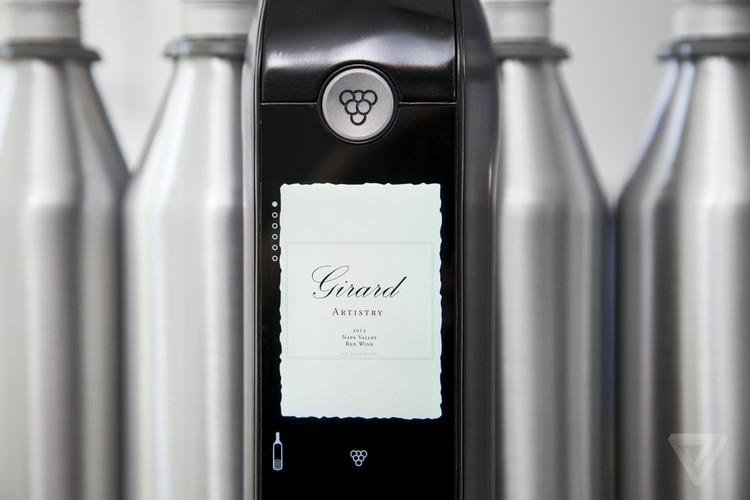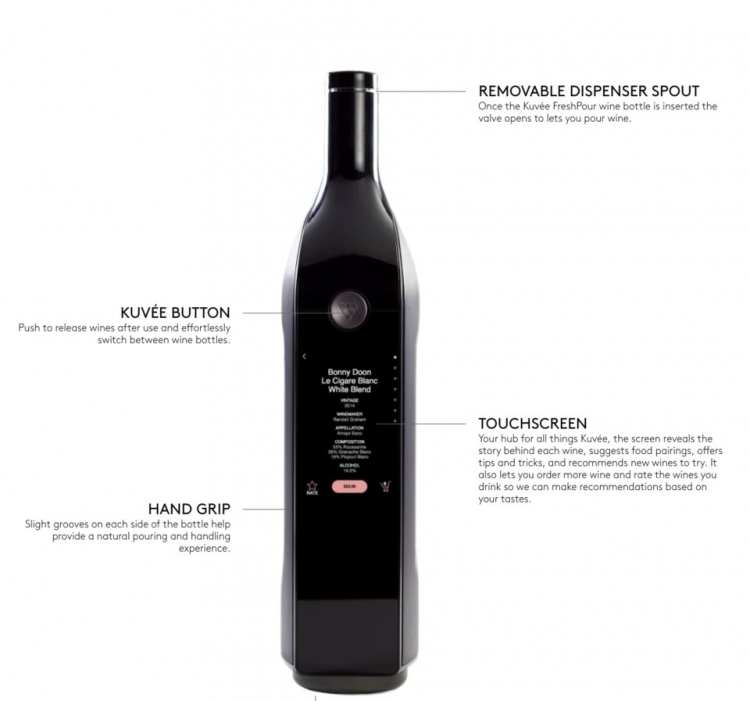 The first batch of devices were sold out within a few hours after the start of sales, and the project was able to raise about $6 million from interested investors in it. However, company for a self-sufficient existence failed for two years to acquire the customer base and the necessary number of orders to cover current expenses.
Kuvée announced the sale of the collection of wines packaged in aluminum containers, offering customers a 50% discount until March 26. After this date, the smart bottle will turn into a decorative accessory because the production of cartridges with the drink inside will be stopped.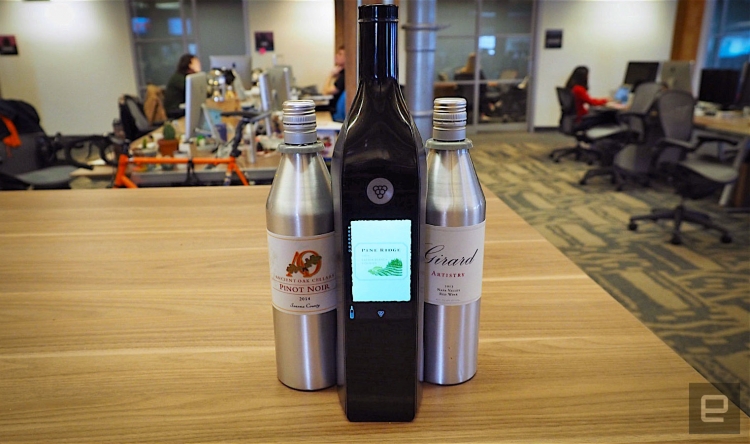 Source: 3Dnews.ru