First impressions of the Huawei Mate Pro 10: the smart phone?
Why Note 8, where is mention of the iPhone? First, here it is. Second, the six-inch Mate always played in the same League and status, and size. Yes, this year will be almost a six-inch iPhone X, but this is again a phenomenon of a different order. Not "smartphone for business", as positioned 10 Mate/Mate Pro 10, and "the coolest Apple gadget". Competition in this field simply do not exist. Using Huawei Mate 10 Pro aims to solve a more pragmatic problem than to try once again to reset the iPhone
from the throne.
| | Huawei Mate 10 Pro | Huawei Mate 9 |
| --- | --- | --- |
| Processor | HiSilicon Kirin 970: eight cores (4 × ARM Cortex A73, 2.4 GHz + 4 × ARM Cortex A53, frequency 1.8 GHz), graphics core ARM Mali-G72; architecture HiAI | HiSilicon Kirin 960: eight cores (4 × ARM Cortex A73, 2.4 GHz + 4 × ARM Cortex A53, frequency 1.8 GHz), graphics core ARM Mali-G71 |
| Display | AMOLED, 6-inch, 2160 × 1080 | LCD, IPS, 5.9 inch, 1920 × 1080 |
| RAM | 6 GB | 4/6 GB |
| Flash memory | 128 GB (256 in version Porsche Design) | 32/64/128 GB + slot for microSD |
| SIM card | Two nano-SIM, slot for memory card is missing | Two nano-SIM, the second slot is connected with the connector for memory card |
| Wireless modules | Wi-Fi (802.11 ac/b/g/n), Bluetooth 4.2, NFC, infrared port | Wi-Fi (802.11 ac/b/g/n), Bluetooth 4.2, NFC, infrared port |
| LTE | LTE Cat.18 (up to 1200 Mbps) | LTE Cat.12 (600 Mbps) |
| Camera | Dual, 12 MP + 20 MP, ƒ/1,6, optical stabilizer, double optical zoom | Dual, 12 MP + 20 MP, ƒ/2.2, and optical stabilizer, double optical zoom |
| Front camera | 8 MP | 8 MP, autofocus |
| The fingerprint scanner | There | There |
| Connectors | USB Type-C | 3.5 mm audio Jack, USB Type-C (USB 2.0) |
| Battery | 15,2 WH (4000 mAh, 3.8 V) | 15,2 WH (4000 mAh, 3.8 V) |
| Dustproof and moisture proof | IP67 | No |
| Operating system | Android 8.0 Oreo with a proprietary shell EMUI 8.0 | Android 7.0 Nougat with a proprietary shell EMUI 5.0 |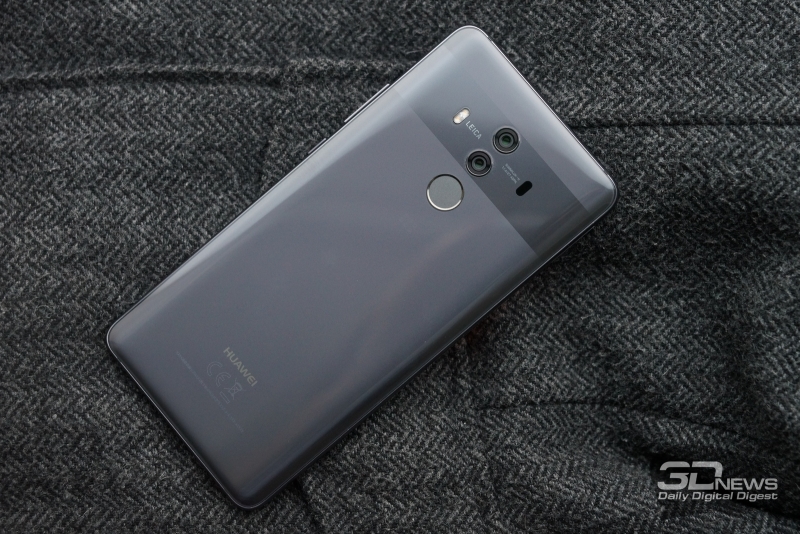 Huawei Mate 10 will be released in three versions – afford not to increase the headcount of their smartphones now may be few, and the Chinese company is no exception. Younger (if such a word when talking about flagships) version will differ LCD display (RGBW) a diagonal of 5.9 inches with 2K resolution (2560 × 1440) and format 16:9, and the presence of mini-Jack and a simplified design with a Home button and an inbuilt fingerprint scanner. Mate 10 Pro got the "frameless" AMOLED-display with a diagonal of 6 inches and a resolution of 2160 × 1080 (18:9). Quotation marks, alas, are inevitable, as the framework for modern gadgets – at least the space above the screen and under it still remains free. Well, or falls right in the middle to attach quite ugly, according to many, the die (Hello, iPhone X).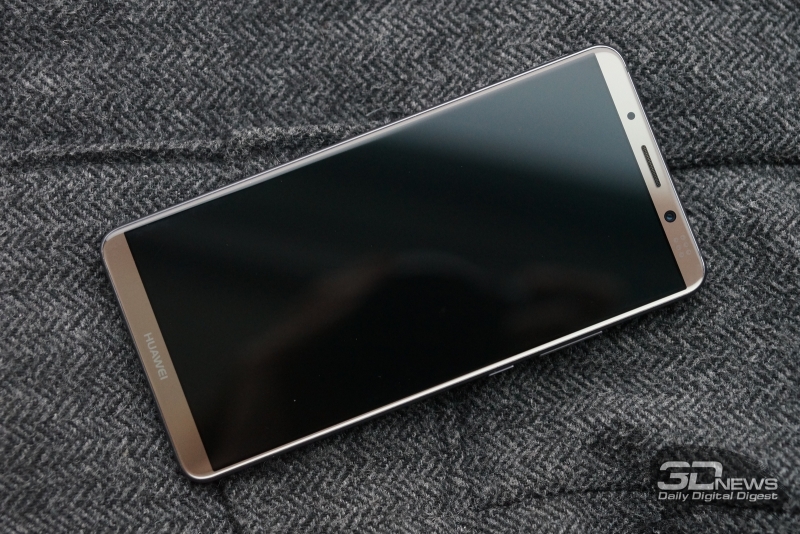 Have a Mate 10 Pro, which I was able to learn more about slightly in advance, a small frame and sides of the display – just bend it on edge, as did Samsung, its developers did not.
However, the area of the front surface occupied by the display is impressive – one hand to use the device with a 6.2-inch screen, I still can not work, but at least the dimensions Mate 10 is much closer to "normal" smartphones. A relatively small thing that fits easily into any pocket.
Faces made of metal, and the rear panel of tempered glass is slightly curved so that the smartphone was even more thin than he is in reality. And the oleophobic coating in the back is very good – during the "photo shoot" I didn't even have to clean it every half a minute, as, for example, the same Honor 8/9 Honor.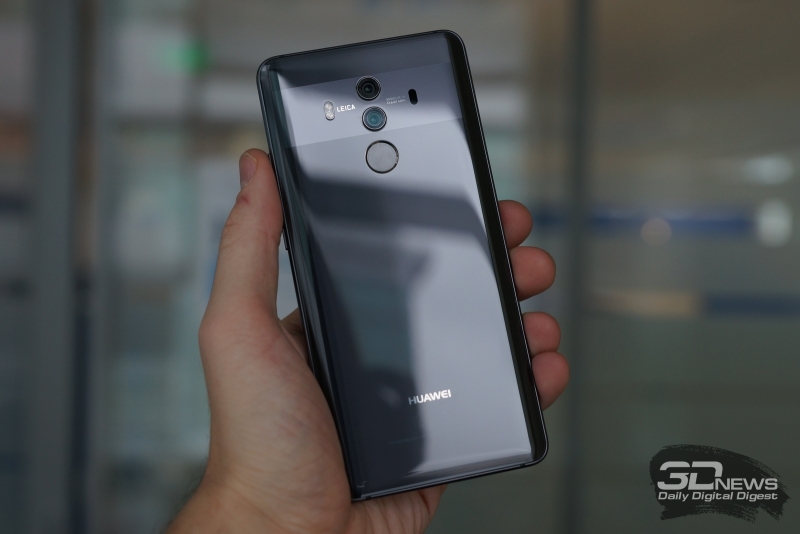 Pro 10 Mate looks very cool – it's really a beautiful smartphone, in contrast to the rather boring predecessors. However, the small thickness played a cruel joke with the double block of the main camera, its lens protrude slightly above the body. Significantly less than the same iPhone 8 Plus, but still. The fingerprint scanner is back, I like this location more than the already almost universal when it is embedded in the "Home" button. The key this time virtual, as well as its eternal neighbour "Back" and "Menu open applications" — they are on the screen.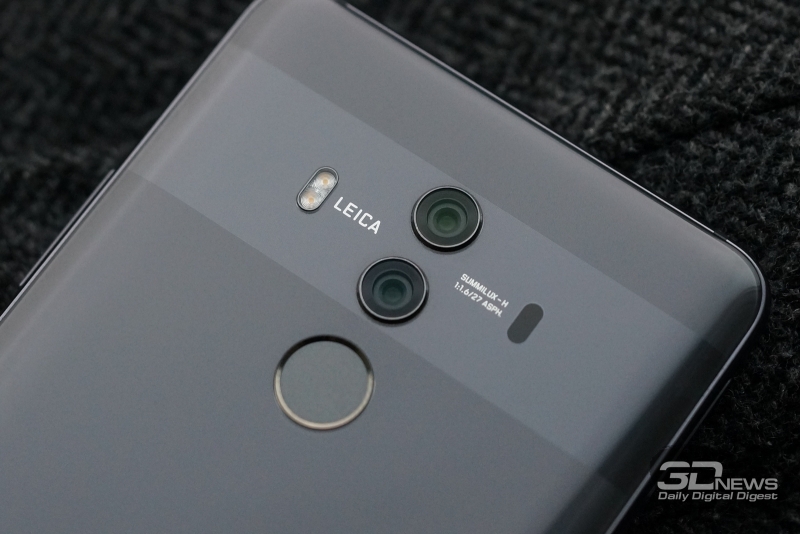 You may have noticed that I mentioned three versions of the Mate 10, but said so far only about two. Now, the third is another Pro in the variation Porsche Design (ultimate luxury, as called for by Huawei). No differences in terms of toppings or screen, only slightly modified look.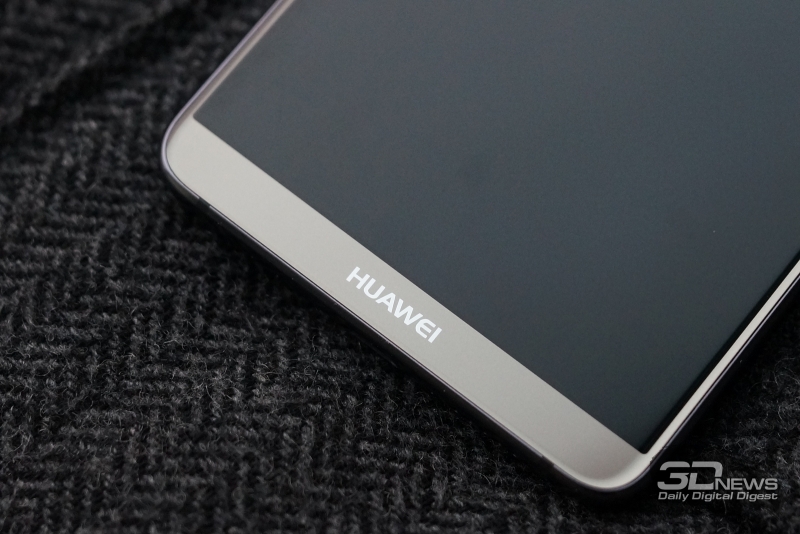 The Pro version will be waterproof — hurray, even for "lightweight" to the IP67 standard. While Huawei Mate 10 Pro stripped mini-Jack that supposedly prevents to make a waterproof smartphone. Ask Samsung and Sony. Standard protection conventional Mate 10 — IP53.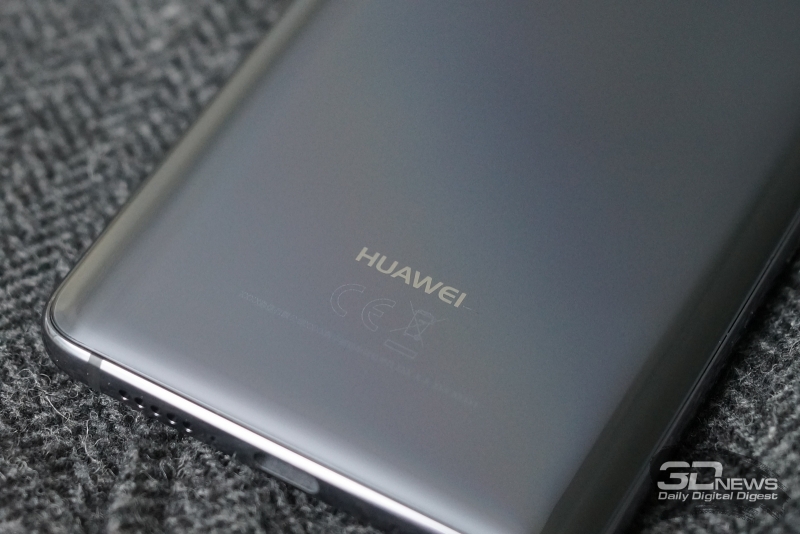 The filling is the same Mate Mate 10 10 and Pro are the same. As the platform uses the latest Kirin 970 of its own design Huawei. The kernel is the same as that of Kirin 960: four ARM Cortex-A73 processor with a clock frequency of 2.4 GHz and four ARM Cortex-A53 with a frequency of 1.8 GHz. Updated graphics in the latest "Kirin" debuts 12-core chip ARM Mali-G72, which in theory makes this the fastest platform in terms of graphics. All this is done on a 10-nm process technology.
But the key feature of Kirin 970, of course, not in "pure" performance, and the new architecture of HiAI, which should dramatically improve performance when carrying out tasks associated with artificial intelligence. The words are beautiful – another thing is, how it is applied in practice.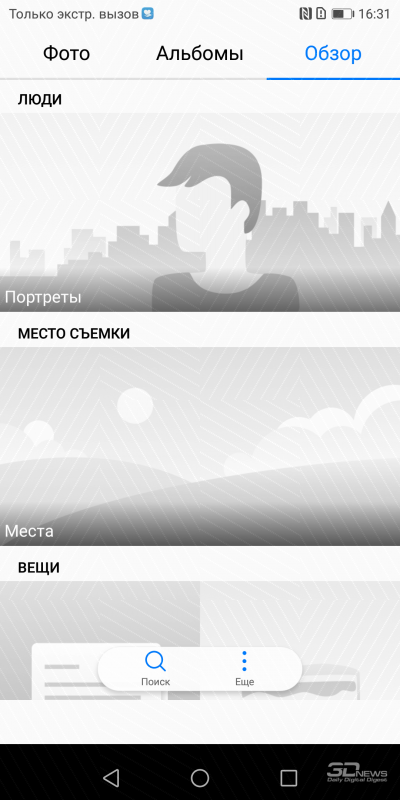 Here, while a lot more questions than answers. For example, in shooting mode, the smart phone can determine the type of the objects in the frame: landscape if removed now, a portrait or macro, for example. But, first, know how to do any cameras have at least 15 years (though not in such detail, after all a cat from a dog camera to distinguish do not know), and second, even more detailed recognition of objects only provides the ability to stuff the images in the appropriate folders (you can find them in the interface system). What else?
Another Mate 10 in theory works great with Microsoft Translator and enables to translate offline. How comfortable is it to work with him and how these feelings differ from what you experience when interacting with less "reasonable" smartphones – it will be very interesting to test in the detailed test. While the improved ability of artificial intelligence 10 Mate don't look like that thing that just "tear" the market, but it is possible that Huawei has some very clever plan, and not just a desire to play at the fashionable topic.
There is another trump card that is associated with the Kirin 970, 4G modem, LTE 18 category. Again, for the first time in the world. This means that 10 Mate (and Mate 10 Pro, of course) in theory, able to pump data at speeds up to 1.2 GB/s. it Remains to wait for mass distribution Gigabit networks – and here Huawei as Telecom giant double interest. But depends on the company here, of course, not all.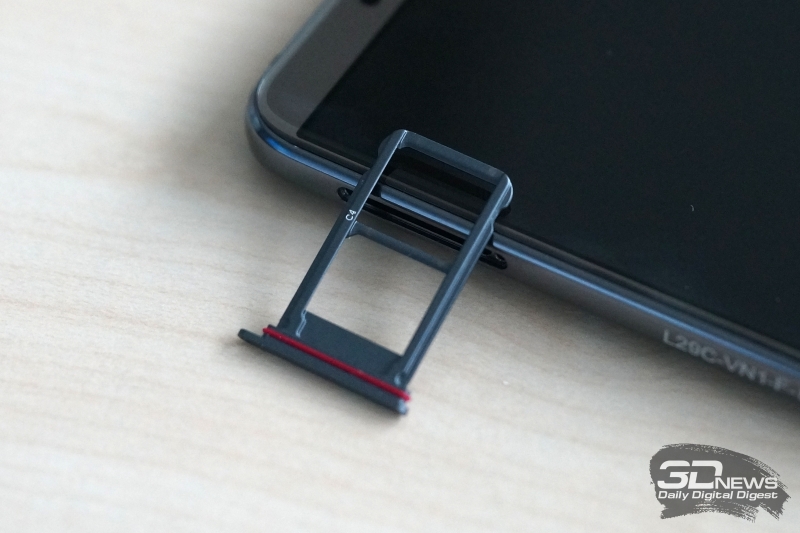 Operational and non-volatile memory will have the same number in all Mate Pro 10: 6 and 128 GB, respectively (in the version of the Porsche Design — 256GB). To expand a volume with a microSD memory card is impossible. There are two slots for nano SIM cards, both support 4G networks.
As for the camera, the sensors have not changed regarding what was to Mate 9: it's still a combination of 20-megapixel monochrome matrix and a 12-megapixel RGB. 12-megapixel mode, you can do a double crop (here it is called "double optical zoom"). By default, by the way, the shooting mode to 9 megapixel resolution and 16:9 format, so be careful. Also and optical stabilizer.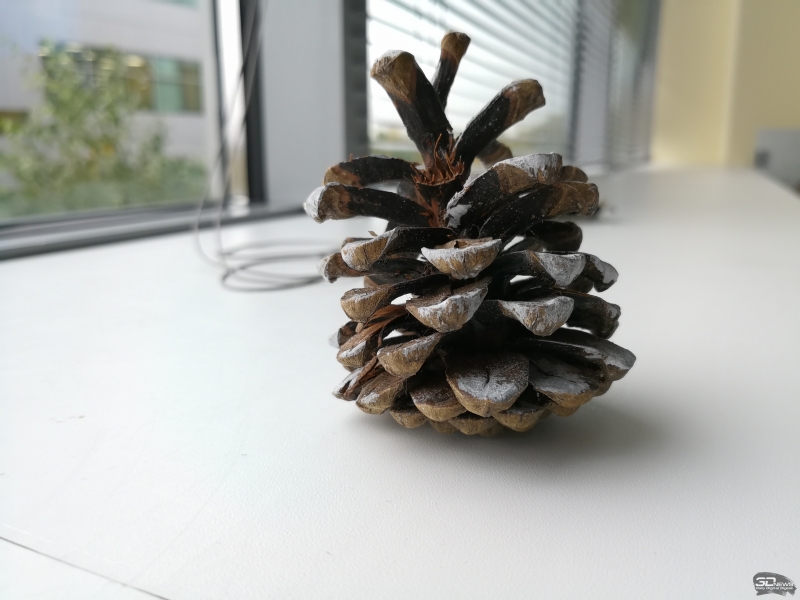 But much improved optics both units received the lens aperture of ƒ/1,6 vs ƒ/2,2 informed. To verify the camera Mate 10 in low light, I have not yet had the opportunity, but there needs to be a pleasant surprise. It definitely changed the behavior of the camera when shooting in normal conditions – increased contour sharpness, when shooting portraiture or small objects better separated foreground. This has a positive effect on the quality of the software blur the background.
Another innovation from two signal processor for camera module.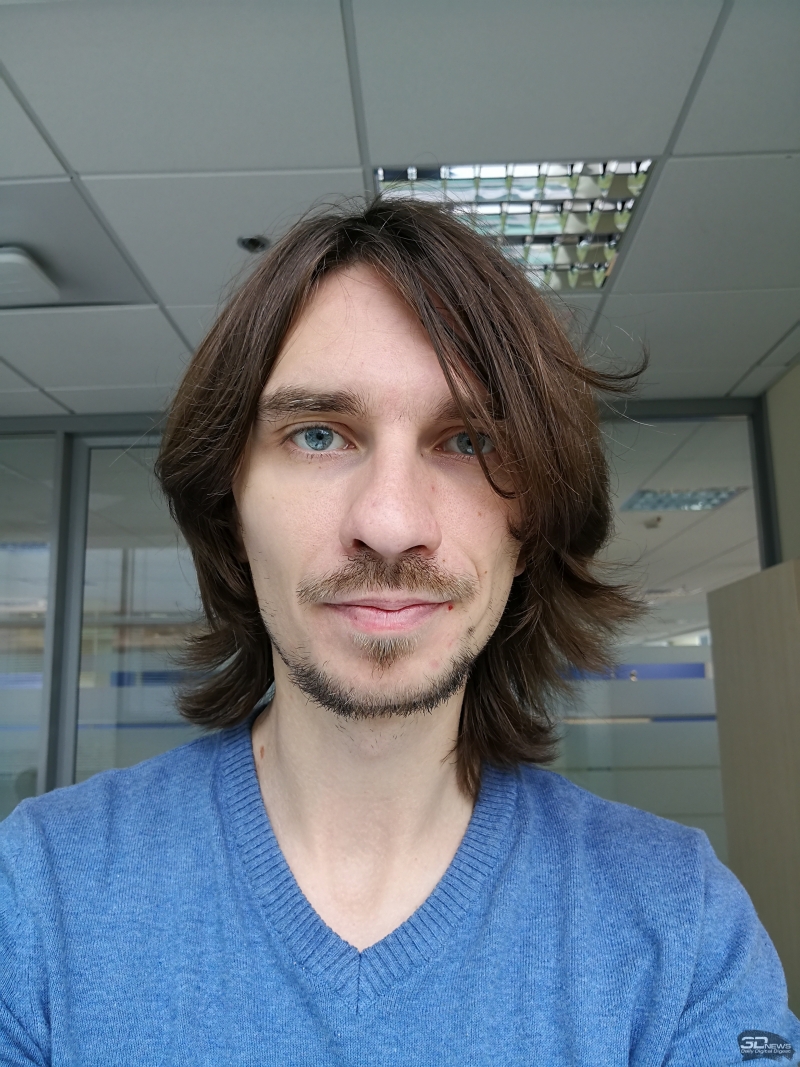 Front camera is not changed – the same eight megapixels and too wide angle, which is not easy to take a selfie with at least relatively normal facial proportions.
Operating system – Android 8.0 Oreo. To release a smartphone with Android 7.0 on Board after the announcement of a Google Pixel 2 is bad form. With the new version of OS is running fresh proprietary shell EMUI 8.0. Last, remember, was the number 5 – Huawei decided to keep the figures from Google.
Externally, the shell has not changed much, works very fast and it is clear that once on the eye to notice changes in the speed of swiping screens and opening apps hard, Mate EMUI 9 c 5.0, too, was all right, and to slow down it just could not. As promised, Huawei, artificial intelligence Mate 10 will be special tasks that will impact on the performance and energy efficiency. Also, the system should adapt to the user. What this means in the case of Huawei and would not like HTC, which is also a "smart" system was supposed to study our habits and to work on special schemes, but in reality, not just doing nothing, again, can be understood only after the smartphone for some time.
The battery remains the same as that of the Mate 9, with 15.2 WH (4000 mAh, 3.8 V). With all the software improvements, new platform and AMOLED-display for the Pro-version promise two days of operation under heavy load and up to 25 (!) hours of continuous talk time when using 3G network. If the figures are close to reality – it can be a great help for the target audience of the smartphone.
The Russian office Samsung can already begin to fear for your Galaxy Note 8 – well or lazy to watch another Mate once time flies by official sales. Yes, it has not yet decided whether it will be officially available in our region. Price in rubles is nothing to say, respectively, is also impossible.
Source: 3dnews.ru