Sony again renounced the idea of releasing a new handheld console
Sony had some success with the PlayStation Portable and Vita, the latter continues to be in Japan rather high popularity. The head of the American division of the PlayStation Leiden Sean (Shawn Layden) noted in June that the Vita remains an important platform, mainly due to success in Asia.
s.ru/assets/external/illustrations/2017/09/28/959179/2s1q4fgv.jpg" />
However, the company has consistently emphasized that outside of some Asian markets portable gaming systems are being supplanted by smartphones. And Sony itself trying to gain a foothold in the new mobile market, including by creating a special Studio ForwardWorks involved in the development of games for smartphones.
In a recent interview with the resource Bloomberg, Andrew house (Andrew House) from Sony reiterated that the Japanese company concentrates on the market of stationary game consoles high-class and tries to attract different age audience for entertainment on big TV screen. On the question of the success of the platform Switch and a possible change in strategy for Sony in the portable market, he said
"Nintendo is a hybrid device with a different approach and strategy. We do not see great market prospects for portable consoles outside of Japan. The determining factor was the change in lifestyle of people towards domination of the smartphone as the only key of the device that they are always with you." In addition, Mr. house expressed the opinion that Nintendo does not absorb the market share of Sony in the console market, but rather expands the scale of the gaming industry.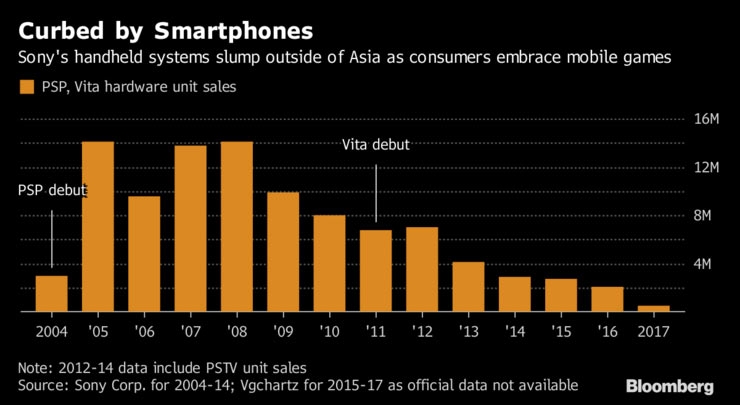 Source: 3Dnews.ru