Microsoft has expanded a series of accessories in style with the Sea of Thieves stand for your controller and HDD from Seagate
Previously, Microsoft introduced a limited edition controllers Xbox One in the style of the upcoming pirate adventure Sea of Thieves. And now reports that a range of gaming accessories in the style of the above project extends hard drive from Seagate and stands for the controller.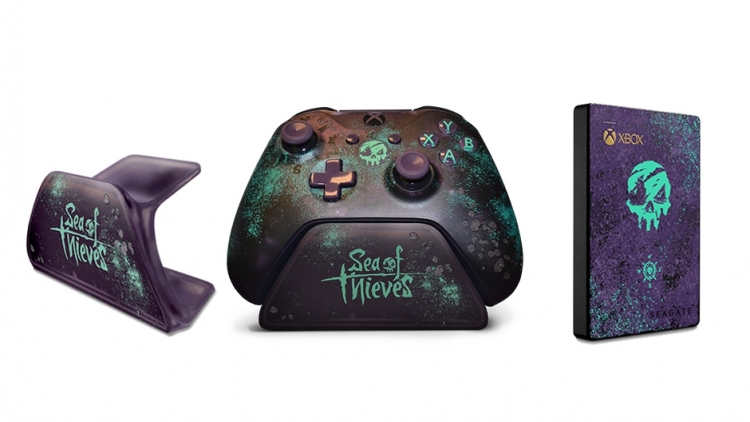 Seagate, in cooperation with Rare and Microsoft will release a new USB drive with 2 TB Board in the coloring Sea of Thieves. On this hard drive fans of video games will host more than 50 projects. It has
connectivity via USB 3.0 and is accompanied by a code for one month Xbox Pass Game, and exclusive in-game weapon for a Sea of Thieves. Not reported whether the drive is sold in Russia, but in Europe and the USA it will cost 5500 rubles. Start of sales is appointed simultaneously with the release of the game, 20 Mar.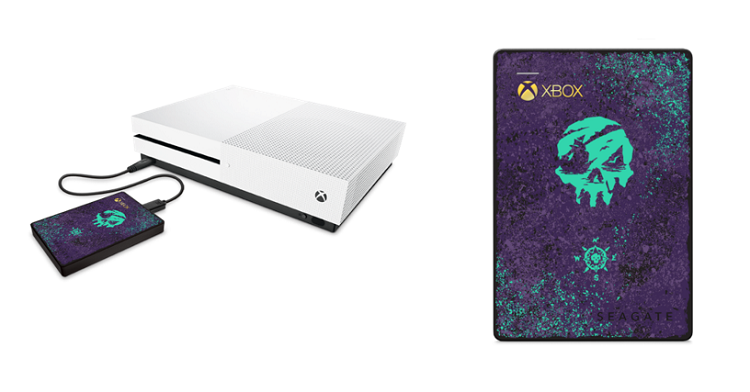 Stylized Sea of Thieves functional stand Controller Gear's Special Edition Sea of Thieves Xbox Pro Charging Stand in addition to the decoration of the room is used for charging the Xbox One controller. The kit includes a charging stand, a cover for the battery compartment, battery and 1.8-meter power cable. It will be available April 5, 2018 at a price of $49,99 (~3000 rubles).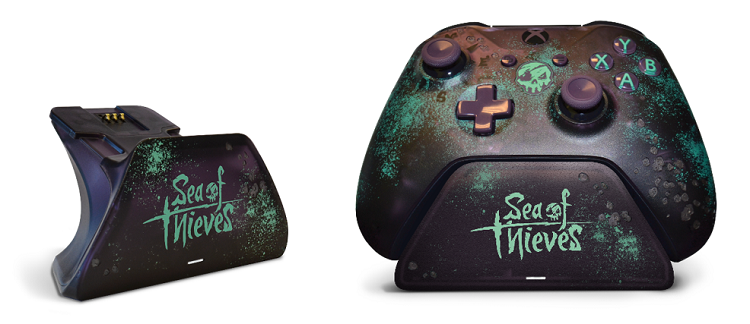 In addition, the Corporation will release version of the stand without the possibility of a charge controller for $14.99 (~900 rubles). It will have the same pirate design Sea of Thieves.

Meanwhile, the Xbox One controller limited edition Sea of Thieves is now available for purchase for $74,99 (4400 rubles). About when and at what price it will be sold in Russia, not yet reported. The controller comes with an exclusive set of clothes for your character in a Sea of Thieves, as well as 14-day trial of Xbox Live Gold and Xbox Game Pass.
Sea of Thieves goes on sale 20 March 2018 on Xbox One and PC (Windows 10).
Source: 3Dnews.ru