A quick test of the tablet Supra M145G: double 3G
Ten-inch tablets are in fashion —
they are usually big, heavy, not fit in all branches of the bag. In General, seven to eight-inch gadgets to communicate much easier. Probably why many manufacturers are concentrated on a compact "tablets". However, larger tablets are not yet out of use. Moreover, periodically appear very "tasty" offers — for example Supra M145G. Get acquainted with the device closer.
Appearance and ergonomics
To distinguish Supra M145G from other ten-inch tablets — not an easy task. Memorable traits of appearance of the gadget are almost there, except that snow-white frame around the display is relatively rare. And for Supra M145G this is the only color, black this tablet does not happen.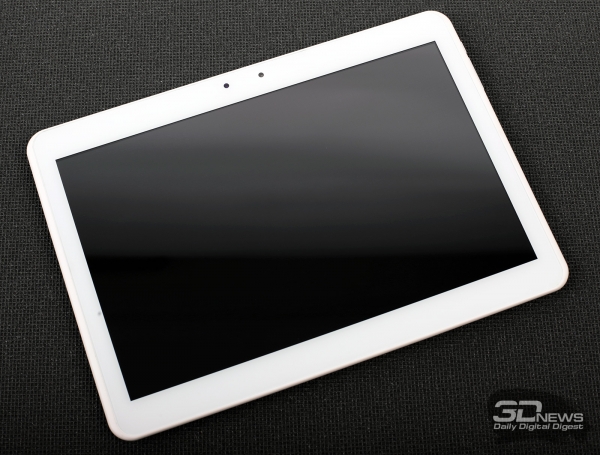 To the design of ten "pills" need to be particularly careful and closely follow the dimensions of the device. If you even slightly overdo it, the gadget will be inconvenient to use. Fortunately, M145G with size all right. The thickness of the case is reasonable — about a centimeter, the weight of the standard — 635 grams. Of course, after the appearance of the iPad Air, you can say that Supra has a small problem with overweight, but Android tablets are almost always a little heavier.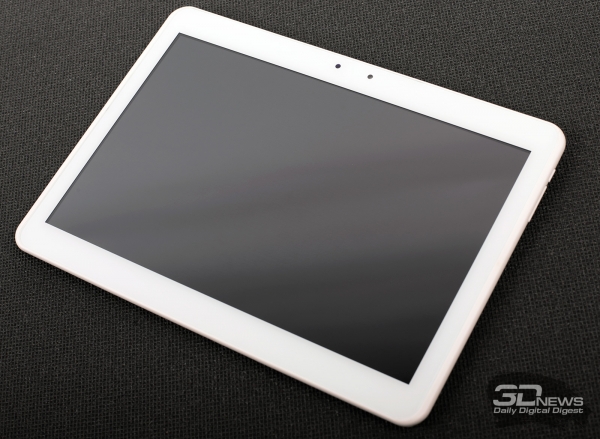 Frame around the display — standard sizes. The device is comfortable to hold in both vertical and horizontal orientation. Control keys of the touch, the physical buttons on the front panel there. At the top are the "eyes" gnomecatalog front camera and light sensor.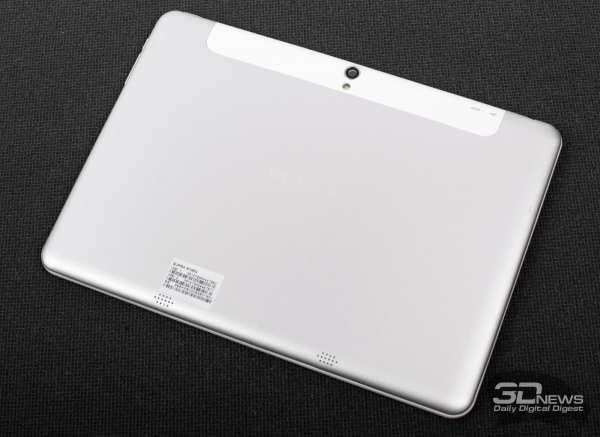 "Back" of the tablet is made of aluminum. It is located on the main lens, megapixel camera with led flash, and in the lower part of the panel is the speaker. Connectors for two full-sized SIM cards and microSD card are hidden under the white plastic flap under it are the antennas.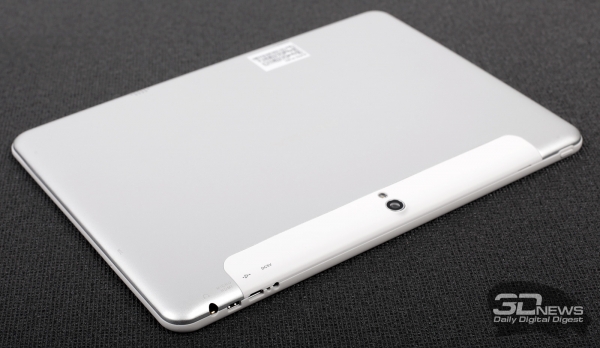 All existing device connectors are shown on top side. Here is the headset Jack, micro-HDMI, micro USB 2.0 and a connector for the charger, which in principle not necessary to use device is able to be powered from a normal USB.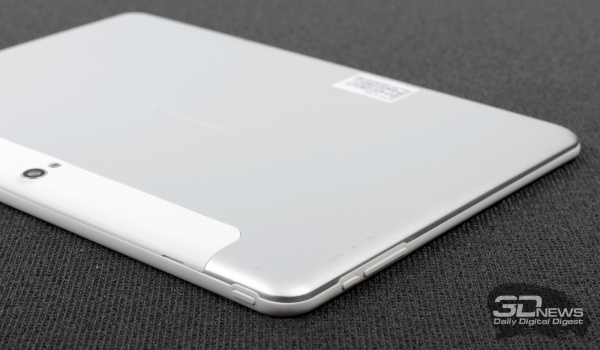 The power button is on the upper end, under the index finger. The right side displayed the volume keys and a physical button "home". About ergonomic device no complaints — use it really convenient. Assembly, unfortunately, has caused us some issues. In particular, if gently push on the side of the face on the whole area of the screen will appear colored stains. I hope it is a flaw of our test sample.
Specifications
Supra M145G
Display
10.1 inch, 1280×800, IPS
Touch screen
Capacitive (10 points), responsive to touch gloves in the loose
Air gap
There
Oleophobic coating
No
Polarizing filter
No
Processor
MediaTek MT8389: Quad-core ARM Cortex-A7 (ARMv7), 1.2 GHz 28 nm Process technology
Graphics controller
Imagination Technologies PowerVR SGX544
RAM
1 GB DDR3
Flash memory
16 GB + microSD
Connectors
1 x micro-USB 2.0
1 x micro-HDMI 1.3
1 x headset Jack 3.5 mm
1 x microSD
2 x SIM
Cellular
2G/3G
Supports two full-size SIM-cards
Wi-Fi
802.11 b/g/n
Bluetooth
4.0
NFC
No
Infrared
No
Navigation
GPS, A-GPS
FM radio
There
Sensors
Accelerometer, magnetometer (digital compass), light sensor
The main camera
5 MP (2560×1920), auto focus, led flash
Front camera
1 MP (1280×768), without autofocus
Food
Non-removable battery
Capacity 24 WH (6500 mAh, 3.7 V)
Size, mm
246h175
Case thickness 10 mm
Weight, g
635
Operating system
Google Android 4.2.2 (Jelly Bean)
Average price, RUB.
8 990
Source: 3dnews.ru