Computer of the month — February 2018
For those who looked to us at the light for the first time, it will be useful to study the January issue, which covers all aspects of choosing components for the six assemblies: starter, basic, optimal, advanced, maximum, and extreme. Don't see the point to chew each time is the same, so this issue will be described mainly alternative versions of the assemblies and methods to reduce or, conversely, more expensive systems.
For beginners who still can not resolve themselves to "make" yourself PC, went out for a detailed walkthrough of the Assembly of the system unit. It turns out that in the "Computer of the month" I tell you how to assemble a computer, and the manual how to do it.
Recall that in the heading represent the average prices at "Yandex.Market" (the region of Moscow). Depending on the location and of the selected trading platform you can assemble the same system unit as cheaper and more expensive. The cost of peripherals and software in the calculations is not taken into account, are only evaluated components. The exception was made only for graphics cards. Because of the shortage of "Yandex.Market" adequately displays the prices for some items. So I decided in the February issue of to choose the most affordable options among the proposals in these stores, as "regard", "Citylink", DNS, OLDI, Xpert and "Online trade". The graphics card is additionally visible in the German store Computeruniverse and online flea markets, where mostly inhabited by dealers.
Starter Assembly
The "entry ticket" to the world of modern PC games. The system will allow you to play all the AAA projects in Full HD resolution at least at medium graphics quality settings. Such systems do not have significant reserve strength (over the next 2-3 years), replete with compromises, but are smaller than the other configurations.
Starter Assembly
Processor
AMD Ryzen 3 1200, 4 cores, 3,1 (3,4) GHz, 8 MB L3, AM4, BOX
7 500 RUB.
Intel Pentium G4600, 2 cores and 4 threads, 3.6 GHz, 3 MB L3, LGA1151-v1, OEM
4 500 RUB.
Motherboard
AMD B350
Examples:
• ASUS PRIME B350M-K;
• ASRock AB350M
4 500 RUB.
H110 Intel Express
Examples:
• GIGABYTE GA-H110M-M. 2;
• MSI H110M PRO-D;
• H110M ASRock-DGS R3.0;
• ASUS H110M-K
3 000 RUB.
RAM
8 GB DDR4-2400/2666:
• Crucial CT8G4DFS824A;
• Samsung DDR4-2400
6 000 RUB.
Video card
NVIDIA GeForce GTX 1050, 2GB GDDR5:
• Gigabyte GV-N1050D5-2GD;
• MSI GTX 1050 AERO 2G ITX OC
12 000 RUB.
Drive
HDD, 1 TB, 7200 rpm, SATA 6 GB/s
Examples:
• Western Digital WD10EZEX;
• Toshiba HDWD110UZSVA;
• Seagate ST1000DM010
3 000 RUB.
CPU cooler
Example for Intel:
• Cooler Master DP6-9GDSB-PL-GP
500 RUB.
Case
Examples:
• ACCORD P-28B;
• DeepCool SMARTER
1 500 RUB.
Power supply
Examples:
• Chieftec TPS-500S 500W;
• FSP Group ATX-500PNR 500 W;
• Zalman ZM500-LE II 500 W
2 500 RUB.
Total
AMD — 37 000 rubles.
Intel — 33 000 rubles.
So you felt the full drama of the situation, let me remind you that last February, you could get exactly the same build Intel, but instead of the GeForce GTX 1050 have the Radeon RX 470 4 GB. Last month as part of starter Assembly offered GeForce GTX 1050 Ti. Between these three models of graphics cards is a gap in terms of performance. In addition, the version GeForce GTX 1050 are equipped with only 2GB of VRAM. However, in February for such a model is asking for at best 9 000, the average price of 12 000 rubles. GeForce GTX 1050 Ti on average costs about 16-17 thousand rubles.
Early within the starting of assemblies in an alternative and more affordable option was a 4-Gigabyte version of the Radeon RX 560. It looks preferable to the GeForce GTX 1050 2 GB. However, these graphics accelerators are significantly more expensive — 15 000 rubles. That is why the choice fell on NVIDIA.
In principle, those users who play mostly multiplayer games, the GeForce GTX 1050 would be sufficient. Projects such as Dota 2, World of Tanks, World of Warcraft, League of Legends, Overwatch, Counter Strike: Global Offensive, and Diablo III, it is enough, 8 GB of the RAM and 2GB of video memory.
Increased the cost of even a GeForce GT 1030 (7 000 rubles). What that graphics card in modern multiplayer games, you can learn in this article.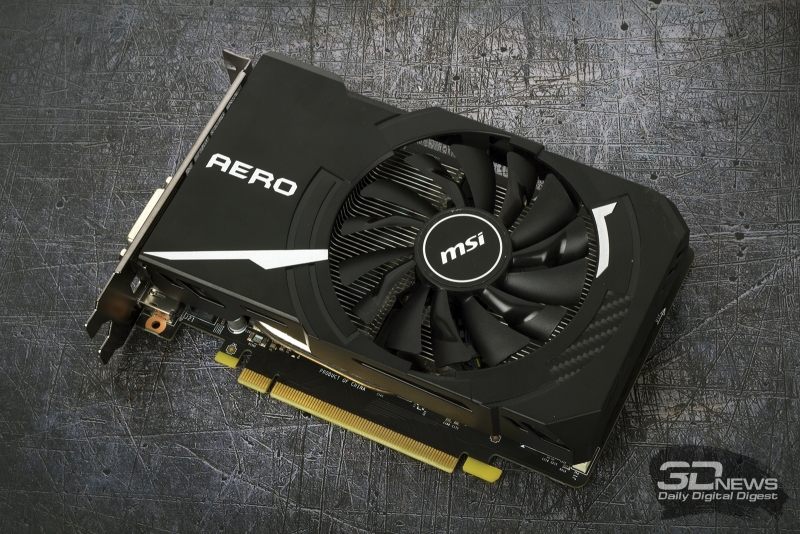 In the opening Assembly, Intel continues to apply the dual core Pentium G4600. If you believe the latest rumors, in mid-February, the chip maker will release new models of a new generation of Coffee Lake. Series of Celeron and Pentium will remain dual-core. Personally, I'm waiting for the sale cheap matplot, which will use chipsets H310 B360 Express and Express. Their appearance will be able to use Core i3-8100 in the starting Assembly. In the meantime, the overpayment for the mandatory presence in the system unit motherboard a logic-based Z370 Express looks at least illogical.
In fact, buying a Core i3-8100 and the appropriate (cheapest) Z370-card is one of the options to radically increase the productivity of the starter Assembly Intel. This combination is an average of 16-17 thousand rubles and is slightly more expensive bundles "Core i5-7400 + H110 Express", for example.
12 Feb in sale of hybrid processors Raven Ridge is the first AMD chips in which computational units to the architecture of Zen+ combined with integrated graphics Radeon RX 8 and RX Vega Vega 11. All manufacturers of matplot have already released the relevant BIOS update, so compatibility issues with new devices with existing AMD motherboards for the platform AM4 should not be. First, the sale will be two Quad-core models: Ryzen Ryzen 5 2400G, and 3 2200G. A second chip attracts the attention of not only their characteristics, but the recommended price is $ 99. If you compare the clock frequency Ryzen 3 2200G (3,4/3,6 GHz) and 1200 Ryzen 3 (3,1/3,3 GHz), it becomes obvious that in some problems the new product will be faster. However, Ryzen 3 2200G will get only 4 MB cache in the third level. How this moment will affect the performance level of all systems together with discrete graphics of GeForce GTX and GeForce GTX 1050 1050 Ti — yet to learn. Perhaps saving 10 dollars is not worth it. But G-chips are officially supported memory standard DDR4-2933 — for integrated graphics is very important. Let me remind you, both processors are not supported SMT technology.
And in light of recent events it is interesting to see how Radeon RX Vega 8 will behave in modern games.
The difference in frequency between a similar number of cores and threads AMD Ryzen is not as important as the difference between the models of Coffee Lake. All the chips "red", architecture Zen, platform-AM4 features an unlocked multiplier. Even using a budget motherboard and a boxed cooler you can without any problems to increase the frequency of Ryzen 3 1200 from 3.1 to 3.6-3.7 GHz. Therefore, in the starting Assembly recommended AMD devices based on the set logic B350. Unlike the A320 chipset, devices based on this chipset support overclocking the CPU.
The memory is also possible without any problems to disperse. The Samsung modules are indicated in the tables, quietly dispersed to 2933 MHz and even up to 3066 MHz — just slightly increase the voltage and to raise the basic delay.
Options to increase the speed of the starting Assembly AMD also lie on the surface. The first is to buy a 4-core but 8-threaded CPU 5 1400 Ryzen Ryzen 5 or even 1500X, which, unlike other Quad Ryzen, has a 16 MB cache third level. The second option is to buy a 6-core model Ryzen Ryzen 5 5 1600 or 1600X.
The base Assembly
With this PC you can safely play the next couple of years all modern games in Full HD resolution at medium to high graphic settings.
The base Assembly
Processor
AMD Ryzen 5 1500X, 4 cores and 8 threads, 3,5 (3,7) GHz, 8+8 MB L3, AM4
11 500 RUB.
Intel Core i3-8100, 4 cores, 3.6 GHz, 6 MB L3, LGA1151-v2
7 500 RUB.
Motherboard
AMD B350
Examples:
• ASUS PRIME B350M-A;
• GIGABYTE GA-AB350M-D3H;
• AB350 ASRock Pro4;
• MSI GAMING PRO B350M
5 500 RUB.
Intel Z370 Express
Examples:
• MSI Z370-A Pro;
• ASRock Pro4 Z370;
• Gigabyte Z370 D3
8 500 RUB.
RAM
16 GB DDR4-2400:
• Crucial Ballistix Sport BLS2C8G4D240FSA;
• Samsung M378A1G43EB1-CRC
12 000 RUB.
Video card
NVIDIA GeForce GTX 1050 Ti, 4 GB GDDR5:
• Inno3D GeForce GTX1050 Ti Twin X2;
• Palit GeForce GTX1050 Ti Dual;
• MSI GTX 1050 Ti AERO ITX 4G OCV1
16 000 RUB.
Drives
HDD, 1 TB, 7200 rpm, SATA 6 GB/s
Examples:
• Western Digital WD10EZEX;
• Toshiba HDWD110UZSVA;
• Seagate ST1000DM010
3 000 RUB.
SSD 120-128 GB, SATA 6 GB/s
Examples:
• Transcend 230S TS128GSSD230S;
• Kingston SUV400S37/120G
• SmartBuy Ignition PLUS
3 800 RUB.
CPU cooler
Example:
• Deepcool gammaxx Deepcool 200T
800 RUB.
Case
Examples:
• Zalman Z3 Plus Black;
• DeepCool TESSERACT;
• Thermaltake Versa N26
3 000 RUB.
Power supply
Examples:
• AeroCool Strike-X 600W;
• Deepcool DA600 600 W;
• Cooler Master B600 ver.2 600 watts
3 500 RUB.
Total
AMD — 59 100 rubles.
Intel — 58 was 100 RUB.
Basic Assembly in my understanding, should be deprived of a number of trade-offs that we face with less amount of money. In 2018, it has several mandatory requirements — the guaranteed presence of 16 GB RAM and SSD small volume, which, however, is enough to install operating system, drivers, basic programs and one or two favorite games.
Actually, I have always tried to use in the base Assembly, video card-level GeForce GTX 1060 6 GB or Radeon RX 580 8 GB, but at the time of writing, these models were listed in a single amount only Xpert.ru and "Online trade". The average price of a GeForce GTX 1060 6 GB — 30 000 rubles. Version of this graphics card with 3 GB VRAM cost an average of 26-27 thousand rubles. At the time, for the money you could quite safely take on the GeForce GTX 1070. In Computeruniverse, the cheapest GeForce GTX 1060 6 GB — ASUS GeForce GTX1060-06G-9GBPS — is 23 500 rubles, excluding delivery. Many graphics cards in this German shop with the explanation of "date of receipt in our warehouse is unknown." This means that when you order a card you can obtain it through the month, and through three.
Therefore, a reference Assembly in February used GeForce GTX 1050 Ti. Margin of safety this card is not, however, believe, on medium graphics quality settings you will be able to play almost all AAA projects published this year.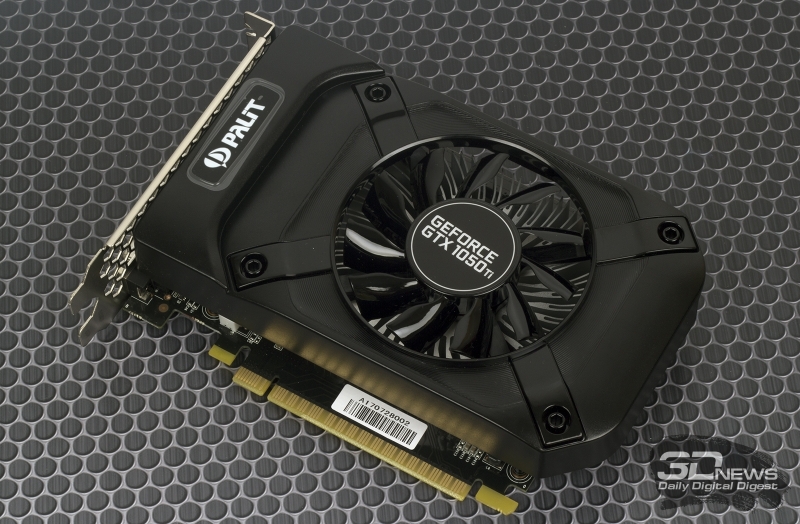 In the base Assembly Intel just presented the budget with a processor Coffee Lake. In configuration uses Quad-core chip Core i3-8100 and the cheapest Board on the basis of logic Z370 Express. With the release of motherboards based on the logic Express H310 Assembly cheaper, according to my calculations, by 4 000. In General, such savings should be sufficient to purchase six-core Core i5-8400. How to get actually — find out this spring.
As motherboard chipset Z370 Express support overclocking chips with the letter "K" in the title, then the second option to upgrade Intel system overclocking is to buy a model of Core i3-8350K, which in the presence of an effective cooler accelerates to 4.5-4.7 GHz. Now this chip is about 11 500 rubles, so I think this option is ineffective. Better dig 1 500 rubles, and still take noticeably more efficient six-core Core i5-8400.
Recall that the six-core Core i5 processors require in the build quality of the cooling system. A small "basejka" is recommended in a base Assembly including and taking into account a small acceleration AMD Ryzen 5 1500X. As always, in the case of chips based on the architecture of Zen, you can count on a stable 3,7-3,8 GHz with a slight increase in heat generation. Ryzen to overclock to 3.9-4.0 GHz should significantly increase the voltage up to 1.45 V. the voltage can be raised above is not recommended by the manufacturer. This can lead to degradation of the processor.
A processor Ryzen was supposed to be cheaper in January, but the long-awaited decline in prices for AMD studying "Yandex.Market", I have not seen. As cost Ryzen 5 1500X an average of 11 500 rubles, and now costs. According to "red", this chip should be cheaper by $ 100. It seems that domestic stores are not in a hurry to please its customers, although at some points Ryzen 5 1500X can still be purchased for 10 200-10 700 rubles.
In January, the RAM ceased to rise in price. Perhaps this is due to the strengthening of the ruble against the background of the us dollar, however, the dual-channel kit of DDR4-2400 16 GB in February, you can still buy an average of 12 000 rubles. Few to speed up the system AMD get by buying a kit of RAM running at an effective frequency of 3000-3200 MHz. Or dispersed independently proposed in the options table.
Optimal Assembly
System that is able in most cases to run a particular game at the maximum graphics quality settings in Full HD resolution.
Optimal Assembly
Processor
AMD 1600X Ryzen 5, 6 cores and 12 threads, a 3.6 (of 4.0) GHz, 8+8 MB L3, AM4
15 500 RUB.
Intel Core i5-8400, 6 cores, 2,8 (4,0) GHz, 9 MB L3, LGA1151-v2
13 500 RUB.
Motherboard
AMD B350
Examples:
• ASUS PRIME B350-PLUS;
• MSI GAMING B350 PLUS;
• Gigabyte GA-AB350-GAMING 3;
• AB350 ASRock Fatal1ty Gaming K4
6 500 RUB.
Intel Z370 Express
Examples:
• ASRock Pro4 Z370;
• Gigabyte Z370 D3
8 500 RUB.
RAM
16 GB DDR4-3200:
• Patriot Memory PV416G320C6K;
• Corsair CMK16GX4M2D3200C16
15 000 RUB.
Video card
NVIDIA GeForce GTX 1060, 6 GB GDDR5:
• Palit GeForce GTX 1060 Dual;
• Gigabyte GV-N1060WF2OC-6GD;
• MSI GTX 1060 ARMOR 6G OCV1
30 000 RUB.
Drives
HDD, 1 TB, 7200 rpm, SATA 6 GB/s
Examples:
• Western Digital WD10EZEX;
• Toshiba HDWD110UZSVA;
• Seagate ST1000DM010
3 000 RUB.
SSD 120-128 GB, SATA 6 GB/s
Examples:
• Transcend 230S TS128GSSD230S;
• Kingston SUV400S37/120G
3 800 RUB.
CPU cooler
Examples:
• ID-COOLING SE-214;
• Deepcool deepcool gammaxx 400;
• Scythe SCTTM-1000A Tatsumi
1 500 RUB.
Case
Examples:
• Zalman Z3 Plus Black;
• Cooler Master MasterBox 5 Lite;
• Thermaltake Versa N26
3 000 RUB.
Power supply
Examples:
• AeroCool Strike-X 600W;
• Deepcool DA600 600 W;
• Cooler Master B600 ver.2 600 watts
3 500 RUB.
Total
AMD — 81 800 RUB.
Intel — 81 800 RUB.
The whole in 2017 in the framework of optimal build I recommended GeForce GTX 1070. Alternative among AMD graphics cards over a long period of time was not, and the appearance of Radeon Vega 56 took place mainly on paper. For example, in the Moscow retail this accelerator at the time of writing, cost an average of 73 000. And the price paid for the reference version. In Computeruniverse reference 56th "VEGA" is 59 000 rubles. As usual, we have to make a pre-order with unknown delivery time.
With the GeForce GTX 1070 have the similar situation. You are lucky if you manage to "grab" the card for 40-45 thousand rubles, but in most cases you will have to rely on 55-60 thousand rubles. On "Avito" this card can be purchased from the owner for 35-37, 000. Therefore, in the optimal Assembly, to the great regret, used GeForce GTX 1060. To pay for a model with 6 GB of VRAM will have, as I said, somewhere 30 000 rubles.
Amid all this ugliness, any attempt to save on other components look pathetic. You can save on the hard drive, mother Board, housing and any other hardware, but in the end everything will be in vain. It's a shame that AMD and NVIDIA, in fact, hands are tied, because the number of PC gamers in 2018 may significantly decrease. The fact that GPU's are made on the technology for 4-5 months, so orders from TSMC posted in advance, in about six months. That is why the sudden surge of demand is simply impossible to react at lightning speed.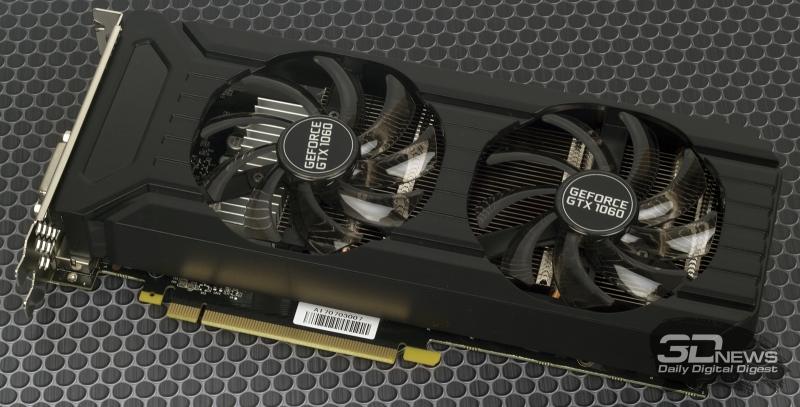 Recently our database SiSoft Sandra reported about six-core processor Ryzen 5 2600. According to these data, the operating frequency of the chip will be 3.4-3.8 GHz. It is 200 MHz higher than the model Ryzen 5 1600 200 MHz lower than Ryzen 5 1600X, which is used in the optimal build of AMD. If you believe the given information, the updated processors will be slightly faster already sold the CPU. Therefore, the main intrigue is how much better the new chips "red" will accelerate. I want to believe in a stable 4 GHz with a slight increase in the level of heat dissipation and 4,2-4,3 GHz with an efficient cooling system and motherboard of appropriate quality.
In fact, if the default is planned to be overclocking, then the optimal Assembly AMD will perfectly fit and Ryzen 5 1600. I think it's obvious to everyone, that when you build a PC can do without any advice. I have already noted that the rule "if I overclock the CPU, it'll take a younger chip in series with the desired number of cores" is true for all models: 3 Ryzen, Ryzen Ryzen 5 and 7.
The most important thing — to disperse any of the listed Ryzen chips enough motherboard based on set logic B350. To pay for a more feature-rich chipset X370 makes sense only for arrays support AMD CrossFire and NVIDIA SLI according to the scheme x8+x8 PCI Express 3.0. Use the same combination of two graphics card is reasonable only in the case of top-end graphics cards — that is, in those moments when it is impossible to acquire a fundamentally faster decision at a sane price. I suppose it is a question with the potential to build SLI/Crossfire bundles are out of date from the word "quite". At least one graphics card to "grab" at the normal price — and that's good. Therefore, boards chipset X370 apply only to the maximum the Assembly.
Core i5-8400 finally fell, but before the recommended prices of US $ 182 (~10 000) is far from it. Apparently finally understanding that the Intel shestiyaderny Coffee Lake is a budget solution, will come only in the spring, along with the advent of cheap matplot for LGA1151 platform-v2.
When you load all six cores of the Core i5-8400 operates at a frequency of 3.8 GHz, which is enough for graphics cards of GeForce GTX GeForce GTX 1070 and 1080. When you activate the motherboard BIOS function MCE (MultiCore Enhancements) processor working at this frequency, even in very intensive applications that use the vector instruction set. However, shestiyadernik in this mode already consumes more than 95 W which is clearly outside the range defined in Intel specification (65W). Therefore, along with Core i5-8400 is better to use a good cooler of tower type. Will support MCE on the Junior Board chipsets, is still unknown.
For a long time in the optimal Assembly was used SSD in the 240-256 GB, but with a noticeable increase in the price of RAM and video card I already for the third month in a row suggest to use a lower-capacity drive — on 120-128 GB, to somehow reduce the overall cost of the system blocks.
It's funny, but every once in readers comments criticizing disk sub-system assemblies. Criticize differently. Some believe that each system should be installed SSD. Others are not satisfied with the size of hard drives. Still others believe that a gaming PC needs only SSD 500 GB and above, as modern games take up a lot of space. As often happens, you cannot please everyone, because the disk subsystem is an individual question. Do as you see fit.
And in the optimal build uses a kit of memory DDR4-3200. If you wish, we can save 1 500-2 000 if instead of a set of guaranteed operating at a frequency of 3200 MHz, take the less expensive DDR4-2400 from Samsung and overclock it yourself.
Source: 3dnews.ru