APU Ryzen V1605B will breathe life into the portable gaming console Smach Z
A project to create a cheap and very "smart" handheld game console Smach Z is not the first year attracts the attention of the public. The organizer of the fundraiser at her Daniel Fernandez (Daniel Fernandez) at the time failed Kickstarter and Indiegogo community, holding the release device. Nevertheless, the team remains Smach the opportunity to rehabilitate. The latest news on the console indicate that it has moved from a dead point, however, before the actual release Smach Z is still far.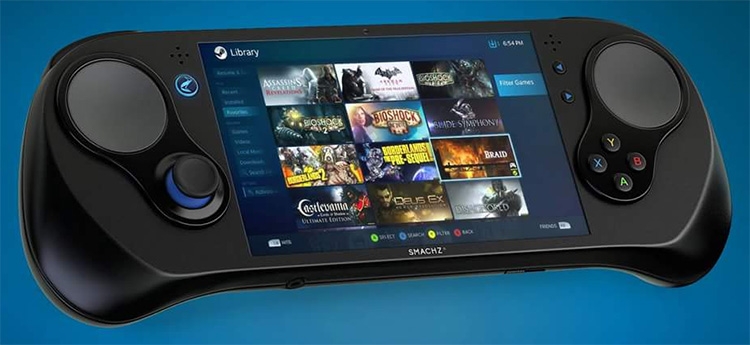 The rumors about the use of devices with the latest 14-nm embedded APU/SoC AMD family Great Horned Owl confirmed: developer's choice fell on AMD Embedded Ryzen V1605B. Zen four cores in combination with integrated graphics Radeon RX Vega 8 (512 stream processors GCN 5-th generation) are much better suited for the console in 2018 than four 28-nm cores (two modules) Excavator coupled with the graphics unit Radeon R7 operating 512 GCN stream processors of the 3rd generation. Note that the application characteristics of the Embedded chip Ryzen V1605B almost entirely "borrowed" from the APU Ryzen 5 2500U. In the composition Smach Z the dissipation of the latter will be limited to the value of 15 watts.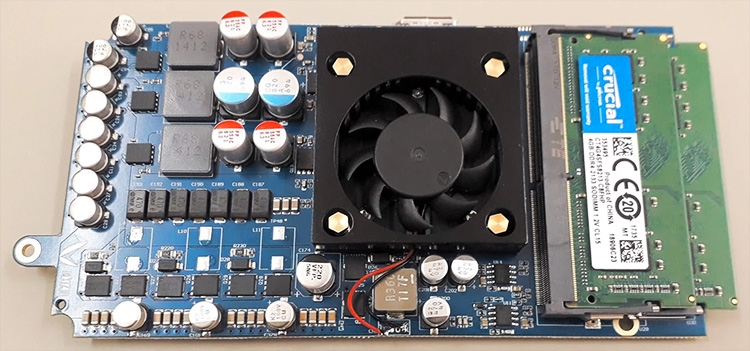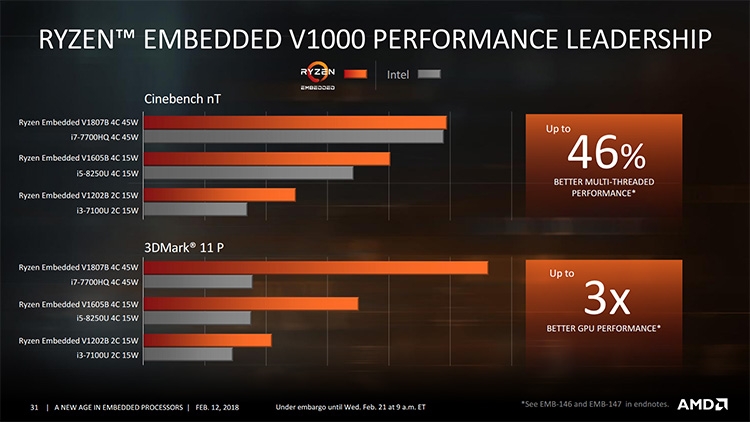 RAM SO-DIMM DDR4-2133 solid state drive can reach 16, and 256 GB, respectively (after user upgrade). The basic version Smach Z will get 4 GB of RAM and 64 GB of non-volatile memory in turn, the version with the prefix Pro will be equipped with 8 GB RAM and 128 GB SSD. Resolution 6-inch screen is 1920 × 1080 pixels. Among other things, it is worth mentioning the plans of Daniel Fernandez to equip the console battery 46 WH, wireless adapter Wi-Fi/Bluetooth, USB types A and C, Micro-USB, DisplayPort, card reader and audio Jack.

Device configuration is not without its flaws: the capacious battery, a CPU cooler slots and modules SO-DIMM (instead of chips LPDDR4/LPDDR3), not the most compact chokes, transistors and capacitors — everything points to a large mass of the console. While it's safe to say that player's hand will get tired before you run out of battery power (according to Smach up to five hours of gameplay). Also not everyone will be able to safely treat produced by the device noise (31 dB).
Daniel Fernandez hopes to bring console Smach Z on the market before the end of this year.
Source: 3Dnews.ru