Anthropomorphic rescue robot Walk-Man has been redesigned
In 2015, Italian Institute of technology unveiled a robot-humanoid Walk-Man, which was created to participate in the annual tournament automated vehicles of the DARPA Robotics Challenge. All this time, the authors of the project worked to improve the mechanism and improve its components, and debugging software. And the developers are ready to demonstrate the skills which they gave an updated version of the Walk-Man.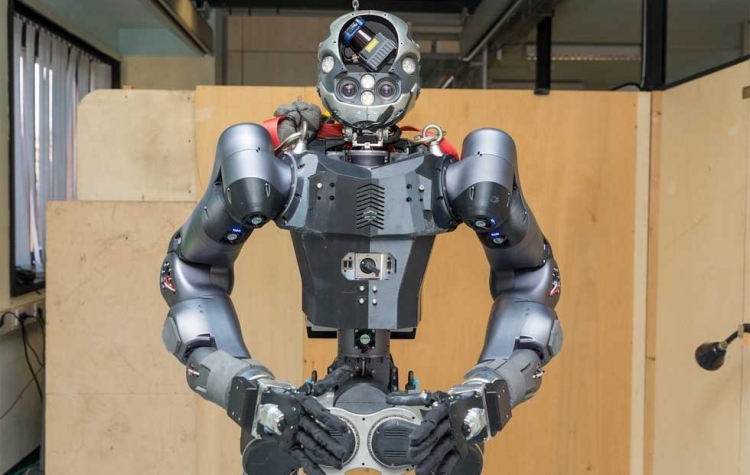 Model Walk-Man in the current execution boasts a durable frame made of
alloy of aluminum and magnesium, as well as in the design of the titanium elements. The new material has reduced the overall weight of the robot from 133 kg to 102 kg. This approach ensured the system focused on rescue operations in inaccessible or extremely dangerous areas, additional speed, mobility and better stability.
Carried out by specialists of the Italian Institute of technology upgrading of the Walk-Man also affected his battery. Its weight, size and, accordingly, the capacity was deliberately reduced by the developers. The top half of the "torso" of the robot has acquired additional servos, guaranteeing the necessary mobility when clearing blockages. It should be noted that the use of a more compact battery of 1 kWh at the expense of new materials allowed to increase autonomy. Now Walk-Man is able to operate without recharging for two hours. In addition, these structural changes allow the robot to overcome obstacles faster and also to move even in very cramped conditions.
Walk-Man Assembly in 2018 equipped with biomorphic hands, accommodating at once more than the limbs of the model-predecessor. Robot manipulators can grasp and move objects from the calculation of the declared capacity 10 kg.
Video shows the set for Walk-Man simulation, according to which the robot conducts a rescue operation in the earthquake-stricken building.
Source: 3Dnews.ru